Screenshots of Auto Key Presser named Auto Keyboard by MurGee.com
Automate Keystroke Pressing with Appropriate Auto Key Presser. This Screenshots page displays various ways in which you can Automate Key pressing. You can Auto Press and Release Single or Multiple Keystrokes or even Record and Playback Manual Keyboard Actions. This Free to try Keyboard Automation Utility runs on latest Microsoft Operating Systems like Windows 11, Windows 10, etc on both 32 bit and 64 bit versions of Windows.
Download Auto Key Presser named Auto Keyboard by MurGee.com and try it for Free on your Windows 11, Windows 10 and other latest Microsoft Windows Operating Systems Computer. You can alternatively view Screenshots and get an idea as to what supporting Keyboard Automation features are available in this free to try software download.
To read more about the features offered, you can navigate to Auto Key Presser Home Page and find out how you can easily automate keyboard actions for repetitive and tedious tasks.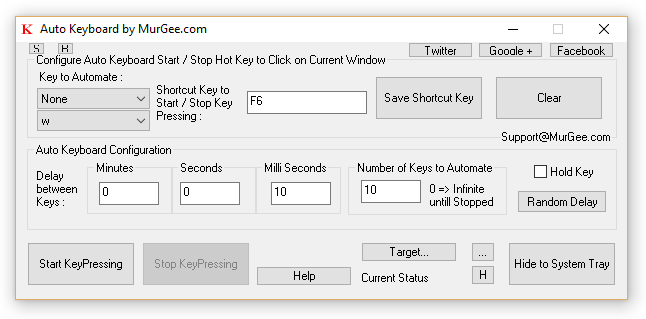 ---
Menu displaying Advanced Features of Auto Key Presser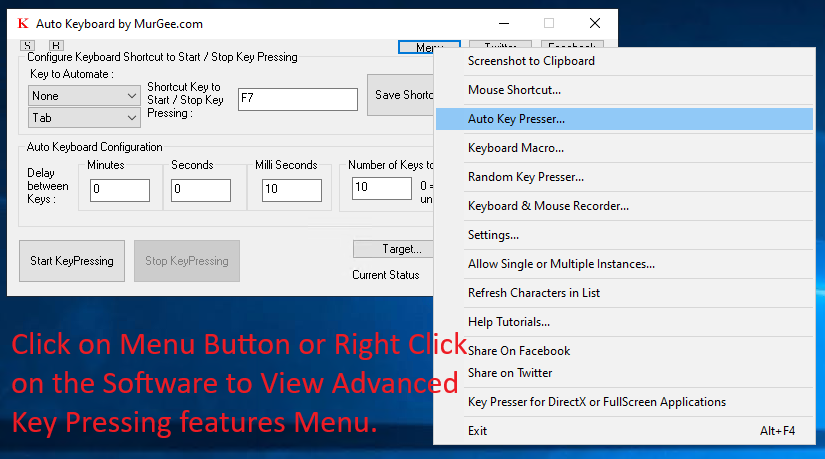 ---
Advanced Auto Key Presser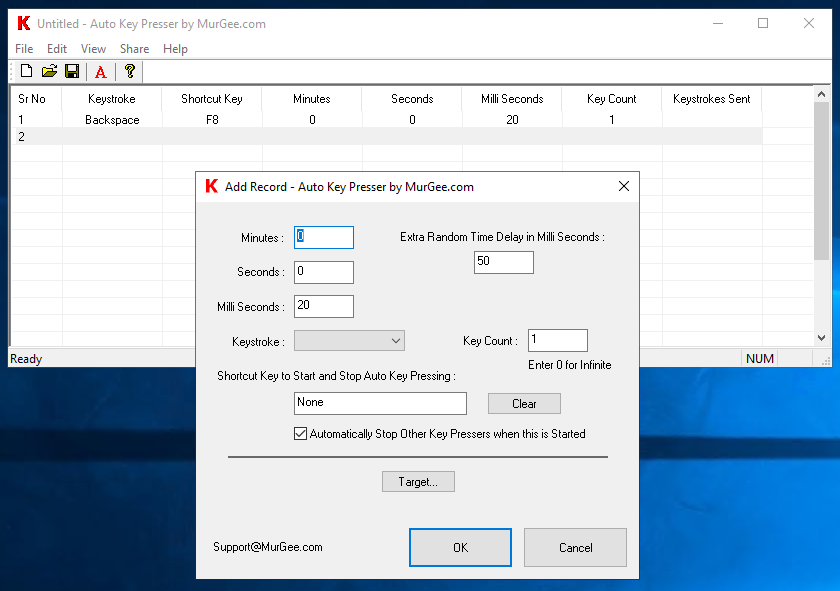 ---
Keyboard Macro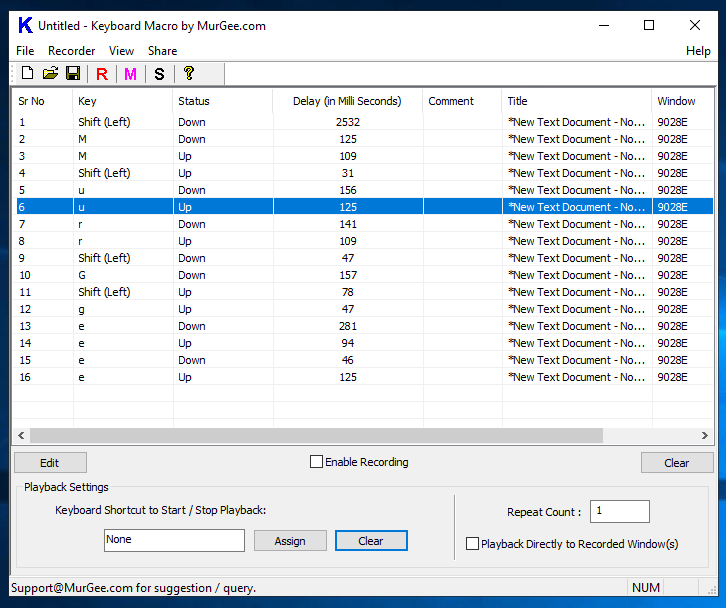 ---
Random Key Presser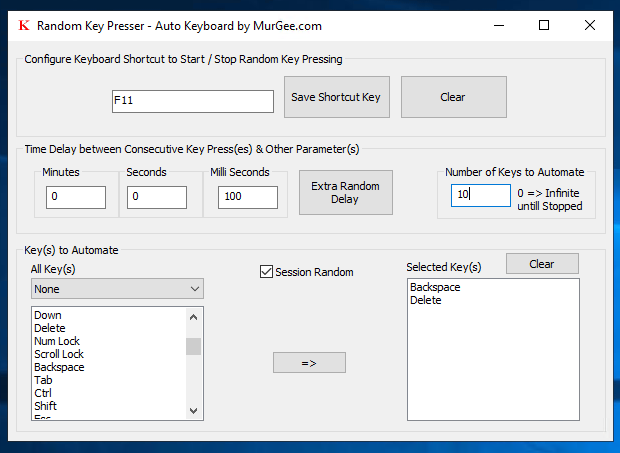 >
---
Keyboard and Mouse Recorder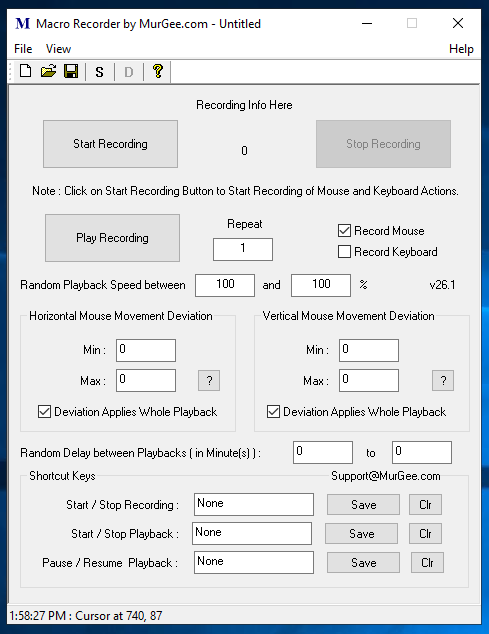 ---